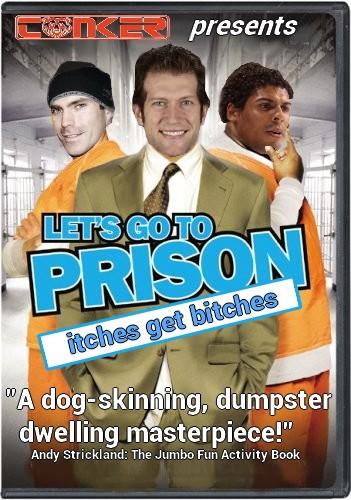 We go to jail with David Backes and Barret Jackman. Find out why on #stlblues pregame on @FSMidwest

— Andy Strickland (@andystrickland) October 23, 2014

Tonight, the Chicago Blackhawks made their way into the Hot Zone where the decrepit. disease-ridden St. Louis Blues were taken out of quarantine in time for a big Conference III matchup. The Blues spent this week losing games and lunches thanks to a mystery virus that swept through the Blues roster like T.J. Oshie's pubic lice.
Hopefully the Blackhawks view this as an opportunity to keep one chin out the door as the pressure increases on head coach Ken Hitchcock. With the Blues already looking up at 5 teams in the 7 team division there's going to be a bigger focus on taking points especially at home within the division.
Let's get to the Clints:
THE GOOD:
While it was nice to see Versteeg get a goal and the Hawks convert on a two man advantage, there wasn't really much good to say about this one. The usual Blackhawks third period push when trailing came but it wasn't enough.
THE BAD:
Michal Rozsival's threero status is in flux thanks to a brutal sequence where he turned the puck over at the blue line allowing the Toiletwater Line of Ott, Reaves, and Lapierre to break in on Raanta and stuff home a goal that needed video review to confirm. This led to an embarrassing sequence where WGN didn't have the angle that confirmed the goal while Fox Sports Pissville did. Even heading into intermission, Steve Konroyd said he still didn't see anything that proved the goal was good.
I don't think Antti Raanta was terrible but if you feel more comfortable with him in goal over Corey Crawford you've got rocks in your head. Or maybe heroin just doesn't give you the thrill it once did. Either way he's shown that he's got no rebound control and when he loses the net it's an absolute fire drill. Not for the faint of heart. Again, I don't think he was the reason for the loss tonight but get well soon Corey.
I'm not even going to try and understand what Quenneville did with the lines tonight. I remember a time when he rolled four lines that just stuck together and it was basically the same group of players. Did I dream that? He won't quit until he finds a couple of units that start scoring. While I'm not at the concern level that Sam Fels is over Hossa, it'd be nice if he reached the 1,000 point milestone before November.
Anyway, the traditional 4th line got humped all night and Toews' line didn't really start pulling weight until the Hawks had already fallen behind. Thing is without the penalties the Hawks were ok (not great) until the final 3 minutes of the second period. They can't afford those kind of breakdowns on the road in the division if they're not going to score like they're capable of, though.
THE UGLY: 
The Blues were up to their old tricks again. Gorilla Salad got taken out by TJ Oshie and appears to have hurt his right knee again. He's going to be out for a while. Kris Versteeg took a slash after the whistle from turd thief Steve Ott. Versteeg would return to the ice but with a game looming tomorrow I guess we'll see if he's still ok.
Jaskin sounds like some kind of fucked up 80s blue jean/backpack combination or a class ring that only the kind of people who root for Notre Dame would wear.
Barret Jackman put on quite a show in the first period. After getting hit by Andrew Shaw behind the net, Jackman hit Shaw from behind into the goal and cross checked him in the head multiple times before laying on him while the play went on 150 feet away. He did this while his team was already down a man. He got caught and put his team down two men. The Hawks scored instantly.
That's your hero, Blues fans. Barret Jackman – the A on his chest stands for Anal lint. This man hits people in the numbers any chance he gets because the back of every jersey is taunting him for his inability to grasp letters or numbers.
The Hawks have the next 4 of 5 against Ottawa (twice), Toronto, and Winnipeg. There's a chance to get healthy and find their offense. Maybe I'll start to worry a little bit if it's not happening after that. Otherwise, here's hoping the Hawks didn't bring whatever genetically modified trenchmouth the Blues have home with them.
Go Hawks